Voucher scheme to ensure superfast broadband access for all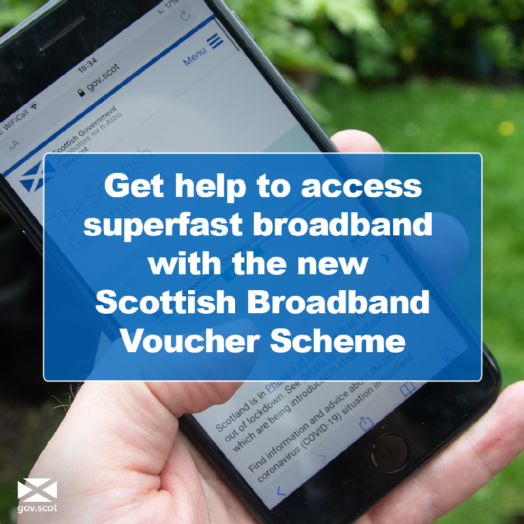 A new voucher scheme to help rural households and businesses access superfast broadband has been announced.
The Scottish Broadband Voucher Scheme will provide funding of up to £5,000 to help homes and rural businesses to get superfast broadband where providers may not ordinarily go.
Interim vouchers of up to £400 are also being made available for premises where superfast broadband is planned for after the end of 2021 – with an additional £250 for those in the hardest-to-reach rural areas.
An online postcode checker has been launched for homes and businesses to check their voucher scheme eligibility and find information on superfast roll-out in their area. The scheme launches in September.
The Scottish Government is committed to providing superfast broadband of 30Mbps to all homes and business by the end of 2021 as part of its Reaching 100% (R100) programme.
Scotland's Connectivity Minister, Paul Wheelhouse, said:
"Work is underway to build the infrastructure which will underpin R100, backed by Scottish Government funding of £579M. This, together with commercially-driven work, will ensure the vast majority of homes and businesses across the country can access superfast broadband access by the end of 2021."
The online postcode tracker is now live and more information on the R100 programme can be found on the Scottish Government website.
Published on: 21 August, 2020