UK Plant Health Week – The importance of SASA and the Scottish Plant Health Service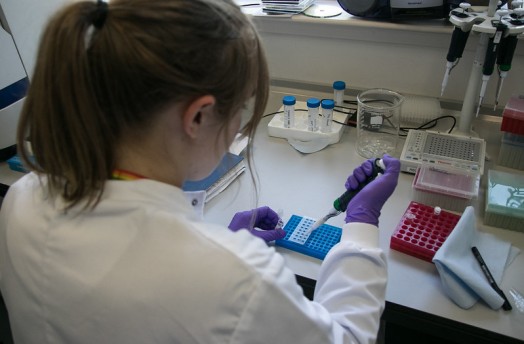 UK National Plant Health week (21 – 27 September) provides the perfect opportunity to highlight the importance of SASA and the Scottish Plant Health Service in protecting Scotland's plant health.
SASA provide scientific, technical and policy advice to the Scottish Government and also represent the Scottish Government nationally and internationally on committees, as editors and in consultancy work.
SASA advice is integral to implementing plant health laws to protect agriculture, horticulture, forestry and the environment from imported pests and diseases.
The Scottish Plant Health Service comprises a team of inspectors, scientists and policy officials across SASA and Scottish Forestry, working to protect Scotland's environment and economy by undertaking inspections at borders, ports and inland, diagnostic surveys for high risk pests and diseases and scientific research to better understand and control emerging threats.
In Scotland, plants are estimated to add £19.2 billion to the Scottish economy every year across agriculture, forestry, horticulture and the natural environment.
Chief Plant Health Officer for Scotland, Professor Gerry Saddler, said:
"The role of the Scottish Plant Health Services is vital to protect our environment and economy from non-indigenous threats at our borders and inland. However, we can all play our part in safeguarding Scotland from plant pests and diseases.
"By buying plants and seeds from responsible local nurseries, garden centres and suppliers we can all help minimise the risk of introducing pests and diseases that could destroy Scotland's crops and environment."
To find out more about what SASA and the Scottish Plant Health Service does, follow @RuralMattersSG and @PlantChiefScot.
For more information on International Year of Plant Health 2020 and UK Plant Health Week visit: http://www.sasa.gov.uk/IYPH
Published on: 17 September, 2020