Horticulture inspections
Date published: 1 January, 2015
There are many plant pests and diseases which, if they were to become established in Scotland, could cause serious damage to our agricultural and horticultural crops, or to the natural environment.
Under European plant health legislation, a number of plant pests and diseases are classified as quarantine organisms and are therefore subject to control.
Our inspections programme helps to protect Scotland's high plant health status and the economic benefits this brings.
What we look for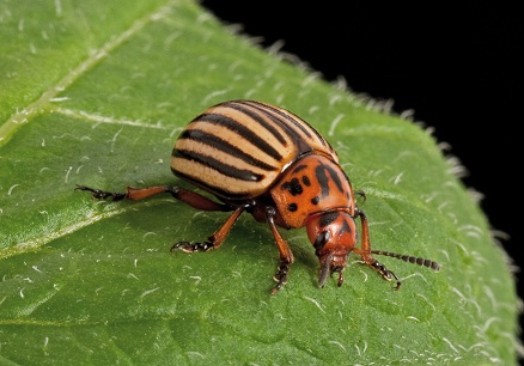 Plant health inspections are designed to prevent the introduction, outbreak and spread of harmful pests.
We do this by controlling the movement of plants and plant products and carrying out regular surveillance to guard against potential outbreaks of specific pests.
Our inspectors will make sure regulations are being followed and check for specific pests or diseases depending on the type of plant or plant product.
Certification schemes also operate for narcissus and fruit plant propagating material which allow growers to have access to high-quality planting material in terms of health and vigour.
Inspections for material exported to non-European Commission countries are also undertaken so that plant health requirements of the receiving country are met.
Inspection outcomes
Where harmful pest and diseases are found in crops or on plants or plant products moving in trade, we will issue a statutory notice stating that steps must be taken to control and eradicate.
These usually require the safe disposal of infested material and, depending on the situation, additional measures may be needed to improve hygiene.
These could include cleaning footwear and equipment, applying movement restrictions and placing susceptible plants in quarantine.

Where you can find out more
The plant health section of the Scottish Government website has more information.
Our inspections programme is developed to enforce the following regulations:
Contact details
Horticulture & Marketing Unit
Science & Advice for Scottish Agriculture (SASA)
A20, Roddinglaw Road
Edinburgh EH12 9FJ
Tel: 0131 244 8923
Fax: 0131 244 8940
Email
Download guidance
Click 'Download this page' to create a printable version of this guidance you can save or print out.