Young Farming Climate Champions
About
The Young Farming Climate Champions are Scottish farmers and crofters making positive changes to their businesses to mitigate and adapt to climate change, as well as increasing biodiversity.
Demonstrating the positive work farmers and crofters are doing throughout Scotland, the Young Farming Climate Champions are sharing their stories.
Follow them as they explain the changes they have made, the benefits they have seen, as well as any obstacles they may have come across along the way.
Lynbreck Croft - Lynn Cassels and Sandra Baer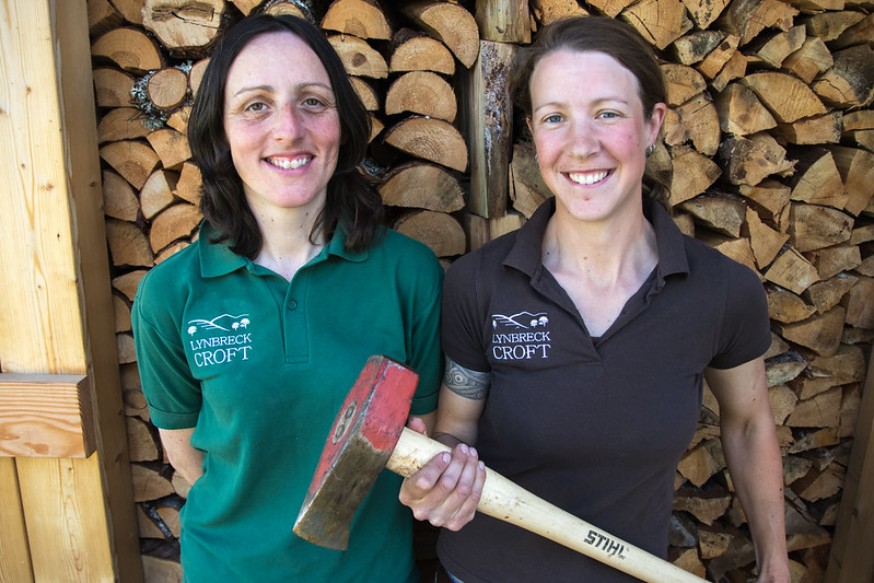 Lynbreck croft is situated close to Grantown-on-Spey in the Cairngorms. Lynn and Sandra have adapted their farming practices to be more climate friendly and to encourage biodiversity.
Examples of what they have been doing include:
Improving their soil health
Improving their grasslands with mob grazing
Planting trees to sequester carbon, as well as create shelter and forage for their livestock.
Reducing energy use through biomass
Mossgiel Farm - Bryce Cunningham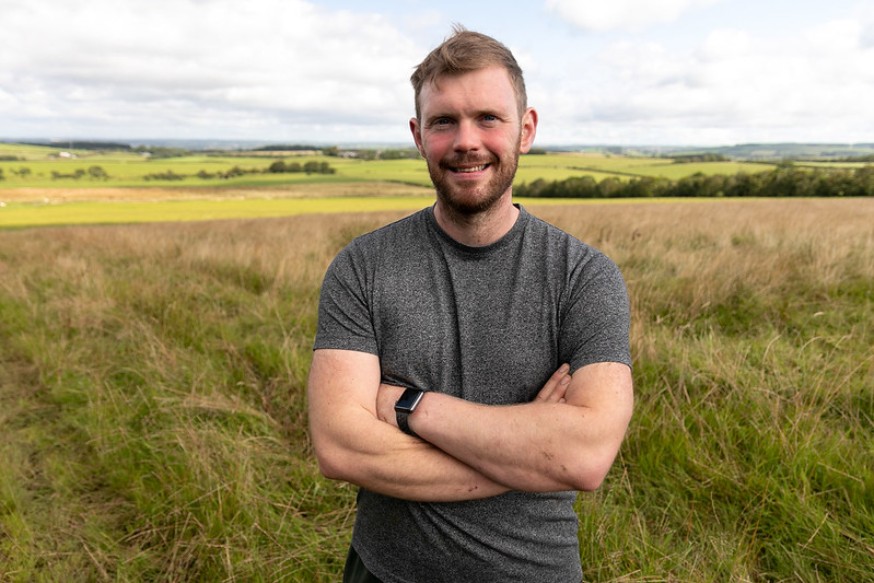 Mossgiel farm is located in Ayrshire. Bryce recently converted his farm to an organic production system, as he looks to embrace management practices that work with the natural environment.
Examples of the changes he has made include:
Use of organic fertilisers
Holistic farming approach
Bigton Farm - Kirsty and Aimee Budge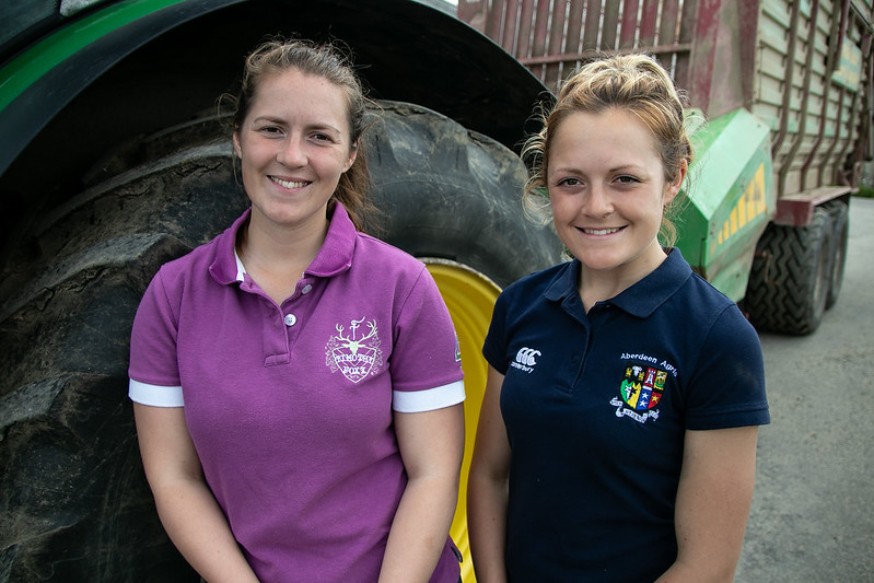 Bigton Farm is located in Shetland. Aimee and Kirsty Budge have made a number of changes to their farm to help mitigate climate change and increase productivity.
Examples of the changes they have made include:
Self-sufficient with feed
Soil sampling and use of fertilisers
Livestock health and efficiency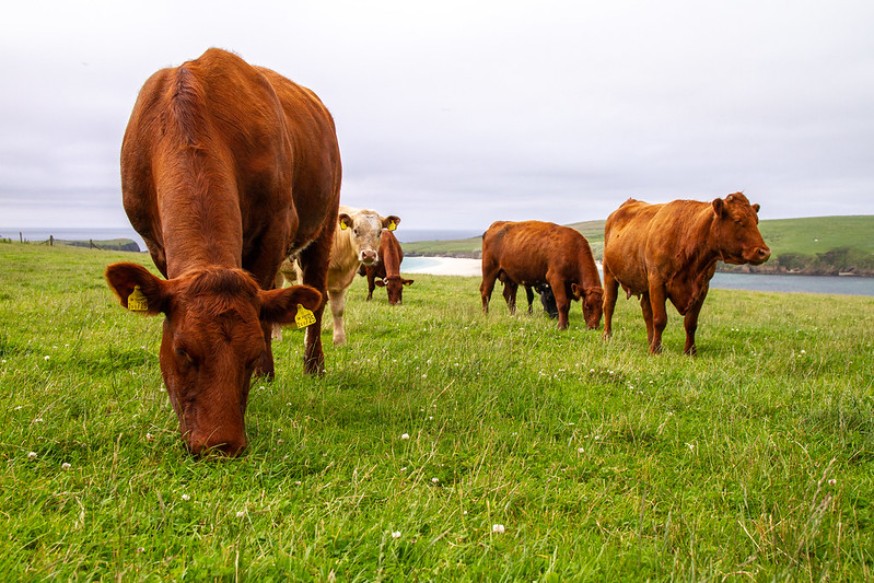 Healthy livestock are more efficient both financially and environmentally. Good animal welfare can lead to an increase in survival rates of livestock, which leads to a lower intensity of greenhouse gases (GHG) per kg of product.
There are a number of ways to improve the health and efficiency of your livestock such as:
Getting advice on diet formulation and feeding to optimise productivity.
Analyse forages to determine supplementation requirements.
Maintain equipment used for weighing and mixing so that you are actually feeding what you think you are feeding.
Apply an effective grazing strategy to make best use of pasture.
Ensuring lambs and calves receive the correct vaccines as well as reducing stress can improve embryo survival.
Have a look at how
Woodhead farm
have looked at diet to increase their dairy performance.
Take a look at these practical guides to see the benefits of carbon footprinting a beef farm and a dairy farm.
See how Clynelish farm have used grazing management to improve livestock efficiency.
Soil management and sequestration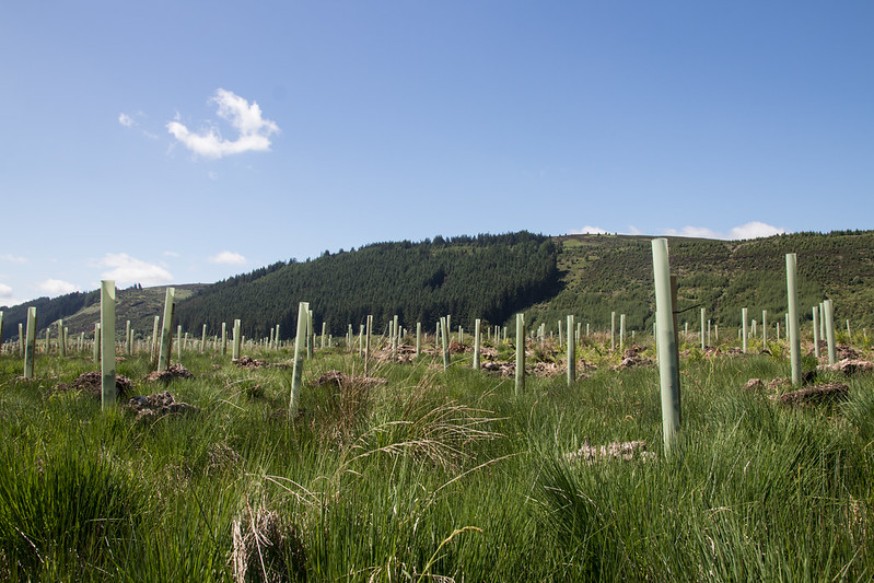 Trees, soil and grassland all contribute to carbon sequestration. Ensuring you have good soil functionality is beneficial both environmentally and financially.
Ploughing up grassland releases Nitrous Oxide (N₂O) and Carbon Dioxide (CO₂), both greenhouse gases implicated in climate change.
Farm woodlands have the potential to sequester carbon and can strengthen a farm business through diversifying income streams and improving conditions of livestock. They can improve a farm's resilience to a changing climate by providing shelter to animals and crops, reducing feed costs, reducing risk of flooding, reducing soil erosion and moisture extremes.
There are small changes you can make to ensure you are getting the most out of your grass, soils and woodland.
Maximising the performance of grass leys means grass is productive for longer and the time between reseeds can be extended.
Management of clover within a grass sward will reduce the need for bought in nitrogen fertiliser and help to make best use of nutrients on the farm.
Improving longevity of grassland on the farm will increase soil organic matter, lock up carbon, make best use of resources and help to reduce the farm carbon footprint.
The greatest driver of soil compaction is machinery weight, which has been increasing over the past few decades, although using wide tyres, dual wheels and low pressure tyres can reduce the impact.
Find out how to manage soil erosion and read about how Balruddery farm have made changes on their farm.
Energy and fuel use
Fuels such as diesel and LPG (fossil fuels) release carbon dioxide whenever they are burnt. Ensuring that the correct tractor, with the correct tyre pressure is used alongside planning work and minimising journeys can reduce the amount of fuel consumed on farm.
There are a number of ways to ensure your buildings are energy efficient and resilient to the effects of climate change. Improving ventilation in old buildings can be energy efficient as well as contributing to overall well-being of livestock.
Generating energy on the farm could mean savings on your electricity bills. Producing electricity to power your appliances means you do not have to buy as much electricity from your energy supplier. Other options include: ·
Solar PV cells which convert daylight into electricity, the amount of energy they produce varies depending on the light falling upon them rather than on the air temperature.
Anaerobic Digestion. Stored slurry will emit both methane and ammonia gases, which can accelerate climate change. By using AD, the methane is captured and can be used on-farm to produce electricity and heat. The resulting digestate is nutrient-rich and less smelly than slurry, reducing odour problems.
Have a look at how
Nether Aden
have improved their fuel efficiency
Take a look at these practical guides to see the benefits of improving tractor fuel use and an introduction to small scale renewables on farm.
See how Torr farm have made changes to improve their fuel efficiency and over all carbon footprint
Fertilisers, slurry and manure
Soil sampling is a simple and easy technique with relatively small cost. It measures the pH and nutrients in the soil, helping you make informed decisions on the type and quantity of fertiliser or manures required to reach target levels for optimum crop production. This allows better planning of nutrient applications to the soil, avoiding over or under application of particular nutrients. Not only will soil testing make your business more efficient, it will also help to reduce the risk of valuable nutrients being lost to the environment.
Using slurry as a fertiliser can reduce the need for nitrogen fertilisers, however it is important that slurry both when being applied to land and when being stored is managed well.
Examples of best practice include:
cover slurry stores,
apply slurry to land using low-emission techniques,
and apply slurry to land when there is low risk of leaching.
Have a look at how
Mountfair Farming
take care of their soils and how
Phantassie Garvald
have looked to improve their carbon footprint by making small changes including fertilisers and manures.
This practical guide gives ideas on managing nutrient applications differently to help reduce GHG emissions.
Find out how we can improve soil quality to help adapt to climate change and find out more about optimising slurry and manures – organic nitrogen.
Useful links

Updates
Check back regularly for updated information on the Young Farming Climate Change webpage.