Food Processing, Marketing and Co-operation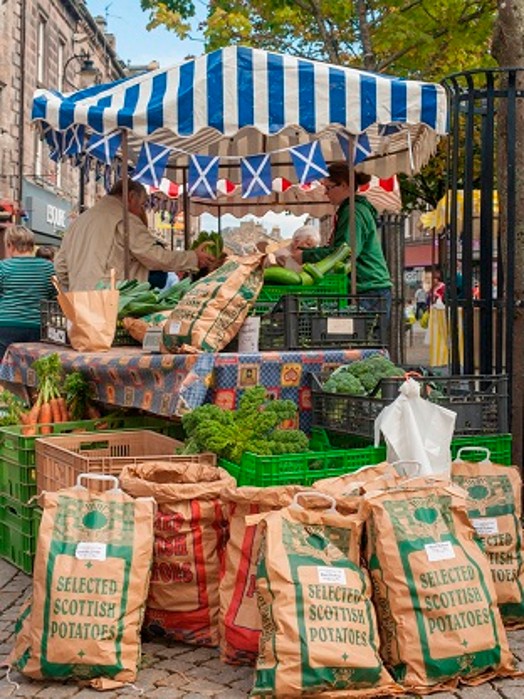 The FPMC scheme is currently closed to new applications - with all funds now committed.
Potential applicants are asked to monitor this page where updates on the future of the scheme will appear when available.
COVID-19
We are aware that many grantees are concerned over their ability to implement their FPMC-supported investments due to the current, COVID-19-linked, restrictions on the construction sector.
A particular concern is the requirement – as set out in contract letters – for projects to be fully-completed and final claims submitted by 31 March 2021. We have been approached by several businesses enquiring if their entitlement to the full FPMC grant would remain should circumstances preclude them from meeting these conditions.
The Food Grants' Team is working with colleagues in other parts of Government to examine the scope for flexibility – in particular relating to the grant drawdown schedule – but at the moment there is no such arrangement. Unless and until advised otherwise, grantees are required to adhere to the terms of their grant offer letter.
If you have any questions about the current situation please email us on: FoodProcessinGrant_Enquiries@gov.scot
Information for Business on a range of support measures introduced to help mitigate the impacts on COVID-19 can be accessed via this weblink:- https://findbusinesssupport.gov.scot/coronavirus-advice
1 April 2020
This scheme can provide support grant to suppliers and producers to contribute to the government's overall vision for food and drink in Scotland, which is to be a Good Food Nation, where it is second nature to produce, buy, serve and eat fresh, healthy food.
The food and drink sector can also help to make Scotland healthier, wealthier and smarter, with stronger communities and production that is socially and environmentally sustainable.
Through this scheme, you can apply for:
start-up grants for a new food processing business
development grants for an existing food processing business
Funding can help you:
Capital Projects:

develop or create food processing facilities, including buildings and equipment
Non-Capital Projects:
market your products in home and export markets at
national/international trade shows/fairs.
to run co-operative ventures to make sure more value is retained
by both farmers and growers
to improve supply-chain efficiency
A further application round is now open and will close to applications on 10 November 2019. Applications must be received by us by 10 November 2019. No late applications will be accepted.
Applicants will be notified of the outcome of their application in mid to end February 2020.
Please note this is a competitive grant scheme and not all applicants will receive funding.
Potential applicants should be aware that in order to allow FPMC to support as many projects as possible, a maximum grant award of £500,000 has been set. While there is no upper limit on the gross eligible cost of an application, any award offer will be restricted to this amount.
Please also note that in order to demonstrate the "incentive impact" of limited public funds any request for grant assistance of less than 10% of overall costs cannot be considered.
Works on the project can begin once you have received notification of approval of grant.
You must not start work on any aspect of your project, with the exception of preliminary costs before receiving notification of the grant award. Preliminary costs incurred before the grant award letter date are not eligible for grant funding. Any other costs incurred before the grant award letter date will make the whole project ineligible for funding.
Final claims for approved projects must be received by 31 March 2021, or we will be unable to make payment.
You must not start work on any aspect of your project, with the exception of preliminary costs before receiving notification of the grant award.
Final claims for your projects must be received by 31 March 2021, or we will be unable to make payment.
Eligible & Ineligible Cost Examples
We encourage applications to be submitted as soon as possible in advance of the deadline. If all or the majority of applications are received within the last week, this may have an impact on the expected notification of outcome date.
If you have any queries or questions please contact the team who manage the scheme direct. Details can be found below in the Contact section.
*update* - July -2016 - applications for non-capital projects will be accepted from 3 August,
2016

Funding awards
The below document lists all of the successful applications which have been approved under this scheme to July 2020.
Forms
Please visit the dedicated page to access the relevant forms for this scheme.
Scheme delivery
This scheme is delivered through: